10 years exclusive licence to operate the national lottery of Malta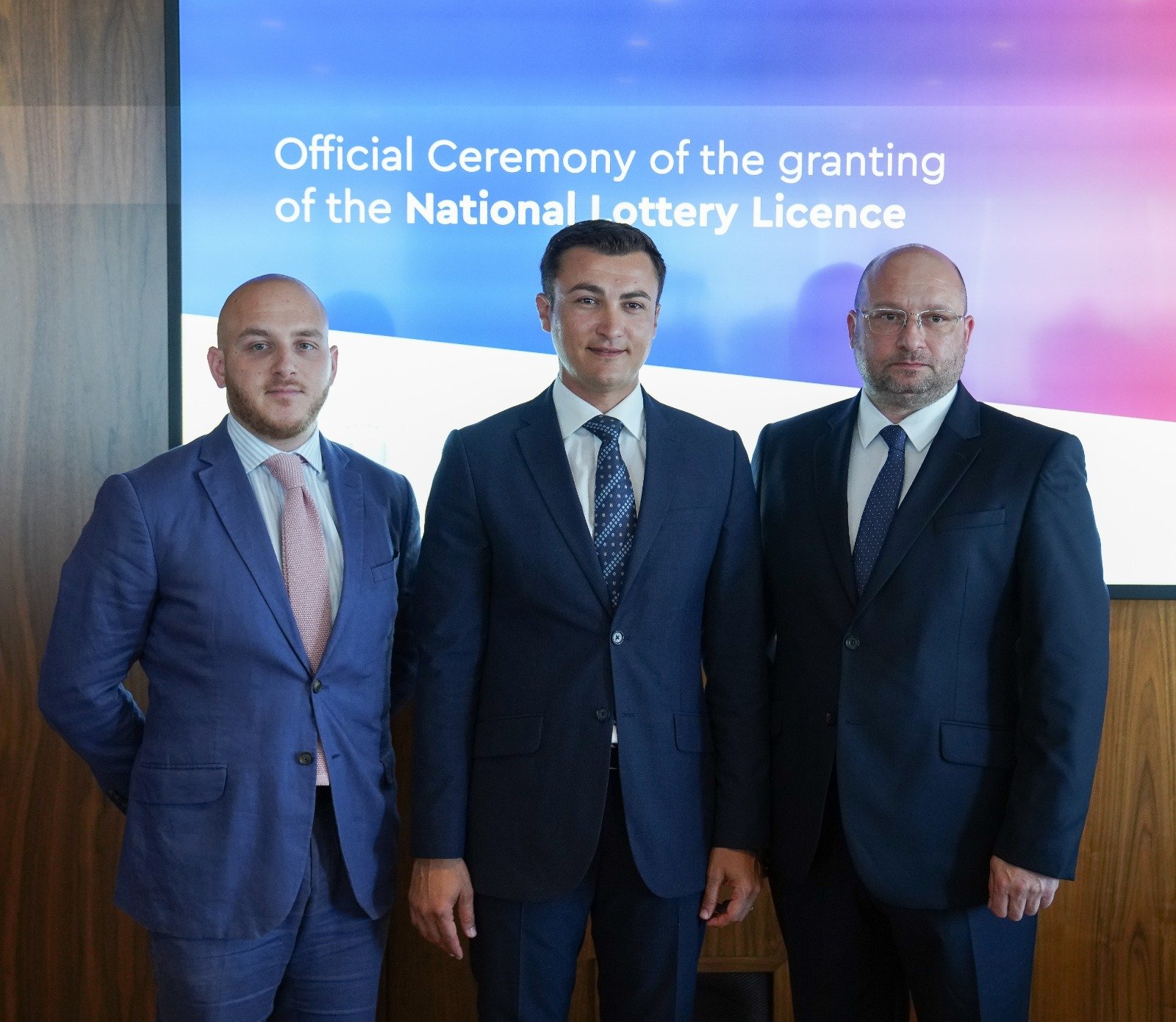 SmartCity Malta – July 5th, 2022, National Lottery plc a subsidiary of the IZI Group was today granted by the Malta Gaming Authority, an exclusive licence to operate the national lottery of Malta for the next ten years, which includes amongst other the popular games of Lotto and Super5. The award of this licence concludes the pre-operating process of the national lottery concession that commenced in July 2021 with the issuance of an international call for proposals and the successful completion of the Concession Agreement with the Government of Malta.
In a ceremony held at the MGA offices in SmartCity Malta, the lottery licence was signed by MGA CEO Carl Brincat to National Lottery CEO Johann Schembri in the presence of Minister Schembri.
In a short speech delivered for this occasion, MGA CEO Carl Brincat, while thanking all the stakeholders involved in the process also highlighted the importance for all players in the industry to ensure the highest levels of compliance. "The Authority is confident that the Concessionaire shall dedicate all resources necessary to maintain the very highest level of operational and compliance standards, and as has already been made clear, will invest in taking care of its players and doing its utmost to avoid gaming-related harm."
In his delivery, National Lottery plc CEO, Johann Schembri explained how today marks a new era for the national lottery of Malta and the plans for the company to grow the lottery market in Malta to unprecedented levels. 'Today marks a new era for the national lottery of Malta. The licence granted by the Malta Gaming Authority (MGA) affirms the hard work that we have been undertaking and our commitment to deliver an innovative, forward-looking and above all fair and transparent national lottery service. We look forward to these next 10 years to elevate the national lottery service to the highest levels of quality and to grow the market to unprecedented levels. On behalf of National Lottery plc, I would personally like to thank the MGA and all the other stakeholders involved, for their professionalism in concluding this process in record time', concluded Mr. Schembri.
National Lottery plc is also very excited to bring to market improvements to the existing games, new games to enrich the current portfolio and an investment in technology to ensure that the service offered is of the highest standards built on the most rigorous of compliance frameworks.
The event was concluded by Hon Minister Schembri, who hailed the occasion as a historic milestone for the gaming industry in Malta. "I'm sure that the new National Lottery Licensee shall continue to enhance the popular games such as the Lotto, and Super5 among others, as well as introduce other lottery games which will further enrich the games portfolio. Together, we have ensured that National Lottery plc will be committed to promoting, designing and putting into practice the principles of actively responsible gaming while protecting the personal well-being of players. The national economic profit that translates from gambling should be given importance, but not at the expense of the player" said Minister Silvio Schembri. We wish National Lottery plc the best of luck for the future,' concluded Minister Schembri.
National Lottery plc takes over the operation of the national lottery of Malta from Maltco Lotteries today, with the first Lotto draw earmarked for Saturday 9th July 2022 at 20:35hrs, followed by the first ever Lotto draw Tuesday 12th January 2022 also at 20:35hrs. Tuesday Lotto is one of the many changes that National Lottery plc will implement in its bid to offer a more compelling service to the local market.
---
National lottery plc tħabbar ftehim ma' l-aġenti tal-lottu
It-Tnejn ta' Ġunju 2022 – National Lottery plc sussidjarja ta' IZI Group u l-operatur il-ġdid tal-Lotterija Nazzjonali ta' Malta mill-5 ta' Lulju 2022, qed tħabbar li laħqet ftehim mar-rappreżentanti ta' l-aġenti tal-lottu, ftehim li jirregolariżża r-relazzjoni ta' negozju bejn iż-żewġ naħat għall-għaxar snin li ġejjin.
Il-proċess biex jintlaħaq dan l-istadju beda lejn l-aħħar tas-sena 2021 meta rappreżentanti tal-aġenti tal-lotterija nazzjonali, il-Lotto Receivers Union (LRU) u l-Gaming & Lotteries Agents Association (GLAA) it-tnejn approvaw l-offerta sottomessa minn National Lottery plc għall-proċess tas-sejħa għal Proposti (RFP) permezz ta' Memorandum ta' Ftehim (MoU).
Matul dawn l-aħħar xhur, minn meta kienet dikjarata bħala preferred bidder, National Lottery plc, l-LRU, il-GLAA u l-Malta Chamber of SMEs bdew diskussjonijiet sabiex jintlaħaq ftehim għall-perjodu kollu tal-konċessjoni sabiex tissaħħaħ ir-relazzjoni bejniethom kollha.
"Huwa ta' pjaċir għalina li qed inħabbru li wara xhur ta' diskussjonijiet, National Lottery plc u r-rappreżentanti ta' l-aġenti tal-lotterija l-LRU u il-GLAA bl-għajnuna tal-Malta Chamber of SME laħqu ftehim għall-għaxar snin li ġejjin. Dan il-ftehim se jgħinna nimmoderniżżaw in-network kollu ta' ħwienet tal-lottu permezz ta' investiment sostanzjali fit-teknoloġija u fil-mod ta' kif inwasslu l-prodotti tagħna, kif ukoll programm ta' rinnovament tal-ħwienet biex fi żmien tmintax-il xahar, dawn ikunu ta' livell Ewropew," qal Johann Schembri Kap Eżekuttiv ta' National Lottery plc.
"Id-distribuzzjoni tal-ħwienet minn dejjem kienet pilastru strateġiku għal-Lotterija Nazzjonali u bl-investiment fit-teknoloġija, prattiċi ġodda ta' xogħolu programm ta' investiment tal-ħwienet, se nibnu qafas modern li se jiffaċilita t-tkabbir tal-lotterija nazzjonali filwaqt li ntejjbu l-għixien ta' mijiet ta' familji," sostna s-sur Schembri.
"Nixtieq personalment nirringrazzja lill-LRU, lill-GLAA u lil Malta Chamber of SMEs għall-mod professjonali w matur li bih irnexxielna nilħqu dan il-ftehim tant importanti," temm jgħid is-sur Schembri.
Minn naħa tagħhom, l-LRU, il-GLAA u l-Malta Chamber of SMEs wkoll esprimew is-sodisfazzjon tagħhom li dan il-proċess ta' ftehim intlaħaq b'suċċess u fil-ħin.
"Ninsabu ħerqana għall-bidu ta' din il-konċessjoni ġdida tal-lotterija nazzjonali taħt it-tmexxija ta' National Lottery plc", saħħaq Marco Rossi – President tal-LRU.
"Ilħaqna ftehim li joffri prospetti tajbin lill-membri tagħna. Li nadattaw għall-bidla qatt mhu faċli iżda lkoll kemm aħna fhimna li hemm bżonn ta' programm ta' investiment u sibna li National Lottery plc hija lesta li tgħina nwettqu dan l-investiment fil-ħwienet tagħna. Il-membri appoġġjaw dan il-ftehim li għandu jwassal għal aktar tkabbir tal-lotterija nazzjonali matul is-snin li ġejjin għal ġid ta' dawk kollha involuti f'din l-ekosistema."
Ir-rappreżentanti tal-GLAA innutaw b'sodisfazzjoni li National Lottery plc tat l-opportunità lill-assoċjazzjoni tagħhom sabiex jipparteċipaw f'dan il-proċess importanti mill-bidu nett.
"Wara ġimgħat ta' negozjati inħossu li lħaqna ftehim tajjeb għall-ġid tal-membri kollha tagħna, grazzi għar-rieda tajba u l-impenn li wrew National Lottery plc. Dan il-kapitlu ġdid jagħmilna kburin li għall-ewwel darba fl-istorja, din il-konċessjoni se tkun imħaddma minn kumpanija kollha kemm hi Maltija li se tkun qed twassal servizz mill-Maltin ghall–Maltin," qal Joseph Farrugia, President tal-GLAA.
Conrad De Giorgio Segretarju Ġenerali tal-GLAA qal li l-GLAA qed tħares 'il quddiem għal għaxar snin eċitanti u ta' ħidma ma' National Lottery plc. "Nemmnu li l-pubbliku Malti se jingħata prodott ta' l-ogħla livell li se jagħti l-opportunità lill-aġenti li jkollhom suċċess fin-negozju tagħhom," qal is-Sur De Giorgio.
Abigail Mamo, Kap Eżekuttiv tal-Malta Chamber of SMEs qalet li jidher b'mod evidenti li hemm entużjażmu u ambizzjoni mill-operaturi l-ġodda tal-Lotterija Nazzjonali ta' Malta.
"Il-Malta Chamber of SMEs hija kuntenta li rnexxielha tagħlaq id-diskussjonijiet b'suċċess u b'biżżejjed fiduċja sabiex tkun tista' tħeġġeġ lill-aġenti jaħtfu din l-opportunità. Is-snin li ġejjin jidher li se jagħtuna sodisfazzjon. Huwa importanti li kull diskussjoni tibqa' ssir b'dan il-mod u b'intenzjonijiet tajbin. Nirringrazzja lil National Lottery plc, lill-kumitat rappreżentattiv magħmul mill-LRU u mill-GLAA u lil Malta Gaming Authority ta' l-appoġġ tagħhom waqt id-diskussjonijiet biex b'hekk stajna naslu għal dan il-ftehim ta' għaxar snin."
National Lottery plc se tieħu post Maltco Lotteries fil-5 ta' Lulju 2022. L-ewwel tluh tal-lottu minn National Lottery plc se jkun is-Sibt 9 ta' Lulju 2022 wara l-aħbarijiet tat-8.00 ta' filgħaxija.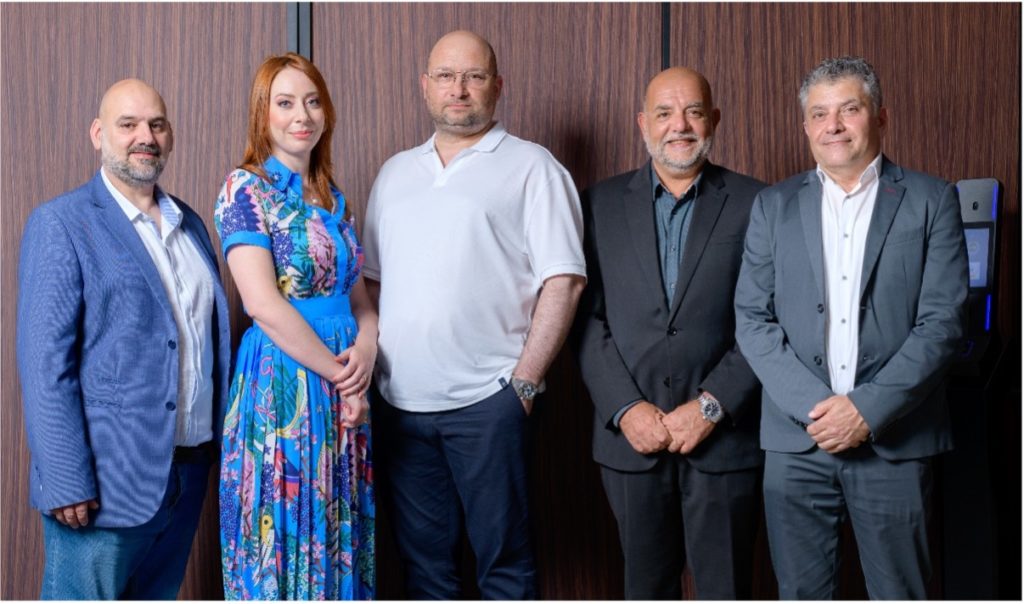 Ritratt: (Mix-xellug għal-lemin) Marco Rossi – President tal-LRU, Abigail Mamo Kap Eżekuttiv tal-Malta Chamber of SMEs, Johann Schembri –  Kap Eżekuttiv tan-National Lottery plc, Conrad De Giorgio – Segretarju Ġenerali tal-GLAA u Joseph Farrugia President tal-GLAA.
You might also like
Sibenek, Croatia – June, 2023 Sibenek, Croatia, the European Lotteries (EL) Congress came to an end this week with [...]

Valletta Malta – July 5th, 2022 IT'S TIME becomes – IT ALL STARTS HERE. In a commemorative event held [...]