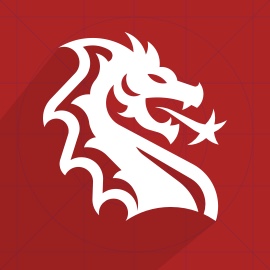 Job Description
To establish and maintain high standards of service by recognising the value and potential of every guest at the Dragonara Casino and that all customers are assisted in an impeccable and professional manner at all times.
To facilitate the daily shift operations of the technical department.
Responsibilities
Must be dressed according to company standards in order to portray a professional image at all times and to maintain guest relations desk in accordance with management specifications.
Welcome guests, assist them in removing selected items of clothing, keys, handbags and other items as required and accept and register receipt of such items against an identity number.
Maintain a security watch over all items deposited in his/her care and gaming area.
Carry out ushering and door-keeping duties as required, return all deposited items to proper owners on request, attend to all reasonable needs of guests on both arrival and departure.
Ensure that all guests that enter the Casino are registered as per Gaming Act of Malta.
Ensure all required information is correctly inputted in the Online Gaming System.
Ensure that Dragonara Gaming LTD complies to FIAU rules and regulation regarding guest information which is required to be captured/kept.
Promote a clean, safe, healthy, and friendly work environment for Staff and guests.
Provide witnessing/authorizing signature for slot jackpot payments as described by department policies and procedures.
Authorize guest services as predetermined by complimentary procedures.
Perform the service functions of exchanging currency, redeeming payout tickets, coordinate guest's satisfaction resolution.
Know Players Club benefits, property amenities & marketing programs.
Effectively communicate orally and in writing.
Responsible for maintaining a consistent, regular attendance record.
Conform to related internal security and operational procedures.
Be fully conversant with the operation of all types of gaming tables and slot machines available for service and the various games played on these tables/machines.
Report equipment-related and customer-related incidents
Rectify minor malfunctions on any slot machine and report any malfunction beyond his ability to rectify.
Participate in the stacker collection if required.
Other duties and related tasks as required by the Slots Manager.
Confidentiality
Whilst working for the Company there will be access to a wide variety of confidential information concerning the Company, guests, and employees.
It is vital that all such information remains confidential and must not be disclosed to anyone outside the Company, guests, and employees unless otherwise stated. Please refer to the Employee Handbook for full policy details.
Health & Safety
To be aware of and comply with safe working practices as stipulated by the Health and Safety Act and as applicable to your place of work. This will include the incumbent's awareness of any specific hazards at the workplace.
The wearing of appropriate protective clothing provided or recommended by the Company will be obligatory.
To report any defects in the building, plant, or equipment according to casino procedure.
To ensure that any accidents to staff guests or visitors are reported immediately in accordance with correct procedures.
To attend statutory Fire, Health, and Safety Training and to be fully conversant with and abide by all rules concerning:

Fire, Health, and Safety
Regulations, such as COHSS in the European Union, related to the control of substances hazardous to health.
Risk Assessments for your department
Casino Fire & Evacuation Procedures
Other Information
As the Casino's level of business varies considerably, there is a need for flexibility in attitude, approach, and working hours.
The above description is not to be regarded as exhaustive. Other tasks and responsibilities of a broadly comparable nature may be added on a temporary or permanent basis, as appropriate.
Requirements
Worked in a similar environment Skills & Knowledge:
Good wines and spirits knowledge
Good food knowledge
Food & hygiene course
Health & safety knowledge Education or Qualification:
Secondary School completion
Related courses at ITS Requirements
Flexibility regarding work hours essential
Proof of eligibility to work in Malta.
Interested?
We look forward to hearing from you! Please apply directly using the apply button below. In case you have any further questions about the role, you are welcome to contact us at careers@izigroup.com or our Helpline phone (+356) 2570 4000.