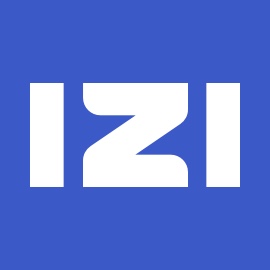 Digital Marketing Executive
Job Description
We are currently seeking a dynamic individual to join our team as a Digital Marketing Executive. In this role, you will be entrusted with a range of responsibilities aimed at fortifying our digital presence and enhancing connections with our audience. If you thrive on formulating and executing effective digital strategies, this position offers an exciting opportunity to make a significant impact.
Responsibilities
Develop and nurture enduring digital connections with Brand Managers through the formulation of effective strategies.
Strategically plan and supervise the brand's social media presence across diverse platforms, including but not limited to Instagram, Facebook, and others.
Elevate company and brand visibility through the optimization of brand advertisements on various platforms, such as 3rd Party Publishers.
Actively engage in SEO efforts, encompassing content, keyword and image optimization.
Craft and disseminate online newsletters through diverse digital channels.
Contribute innovative and insightful content ideas to enhance the company's websites.
Collaborate seamlessly with the design department to elevate the user experience.
Evaluate the performance of digital marketing campaigns utilizing diverse Web analytics tools, including but not limited to Google Analytics.
Remain abreast of online marketing trends and implement strategies that align with the current and relevant market landscape.
Foster and sustain partnerships with media agencies and vendors.
Ensure the continuous upkeep of our corporate, promotional, and brand protection websites with fresh and relevant content.
Maintain and curate our corporate websites, guaranteeing daily updates and optimization for a seamless online presence.
WordPress CMS knowledge is a must
Requirements
Proven track record in a Digital Marketing Executive, Senior Marketing Designer, or Creative Content Design role, or similar positions.
Exceptional knowledge and comprehension of digital marketing concepts and best practices.
Experience in B2C social media, Google AdWords, Google Tag Manager, Google Analytics, email campaigns, and SEO/SEM.
Proficiency in ad serving tools, including but not limited to DART, AdsTerra, and Atlas, RichAds, Voluum
Profound familiarity with web analytics and CMS tools, such as Google Analytics, WordPress CMS (a must), and WebTrends.
Strong skills and experience in creative content writing.
A degree in marketing or a relevant field (BSc/BA).
Excellent abilities in creative content writing, communication, interpersonal skills, and analytical thinking.
We look forward to hearing from you! Please apply directly using the apply button below. In case you have any further questions about the role, you are welcome to contact us at careers@izigroup.com or our Helpline phone (+356) 2570 4000.