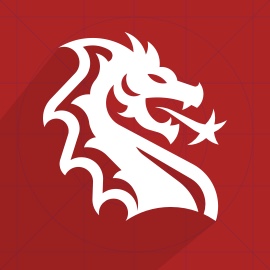 Casino Surveillance Officer
Job Description
Dragonara Casino is seeking a skilled and responsible Surveillance Officer to join their team in a full-time capacity. The candidate will be entrusted with the crucial task of diligently monitoring CCTV cameras and overseeing all facets of the casino's operations and gaming activities.
Responsibilities
Responsible for observing, monitoring, and recording all activity occurring in the casino area.
Using video and audio technologies, recording observations, and reporting in writing as required procedures.
Monitoring events, table games, slots, cash vault, count room, bar areas, and casino premises.
Performing duties in compliance with company standards and gaming regulations.
Assisting with the coordination and resolution of emergency situations.
Disclosing irregularities, variances from procedures, etc., observed during the performance of duties to the immediate attention of management.
Demonstrating a commitment to ensuring responsible gaming and responsible alcohol service.
Discreetly notifying appropriate managers of any concerns and observations.
Documenting suspicious activity by using PC applications such as Microsoft or reporting software.
Performing all other related and compatible duties as assigned.
Skills and Qualifications
Knowledge of gaming laws, casino rules, procedures, and regulations as applied to the game(s) under supervision.
Supervisory, communication, analytical, observational, and organizational skills.
Must have at least one (1) year experience in a security/surveillance-related and gaming-related position.
Must possess PC skills and demonstrate a working knowledge of Microsoft Office programs, surveillance cameras, and audio equipment.
Must be fluent and literate in English.
Other
Must be able to work a flexible schedule as required by business operations, including late nights, weekends, and holidays; (shifts may change).
Interested?
We look forward to hearing from you! Please apply directly using the apply button below. In case you have any further questions about the role, you are welcome to contact us at careers@izigroup.com or our Helpline phone (+356) 2570 4000.