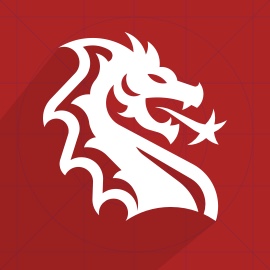 Job Description
Reporting directly to the Head Cashier, the Cashier shall perform duties in the Cash Desk in order to provide the highest standards of efficiency, security and customer service as required by the Head Cashier, in the operation of the Cash Desk Department.
Responsibilities
To ensure the proper running of the department.
To submit the end-of-shift balancing reports of the Cash Desk department.
Assist in performing counts and compiling the related reporting.
Performing duties in other areas of the Cash Desk that have been requested by the Head Cashier.
Adhere to all company policies and procedures.
Confidentiality
Whilst working for the Company there will be access to a wide variety of confidential information concerning the Company guests and employees.
It is vital that all such information remains confidential and must not be disclosed to anyone outside the Company, guests, and employees unless otherwise stated. Please refer to the Employee Handbook for full policy details.
Health & Safety
To be aware of and comply with safe working practices as stipulated by the Health and Safety Act and as applicable to your place of work. This will include the incumbent's awareness of any specific hazards at the workplace.
The wearing of appropriate protective clothing provided or recommended by the Company will be obligatory.
To report any defects in the building, plant, or equipment according to casino procedure.
To ensure that any accidents to staff guests or visitors are reported immediately in accordance with correct procedures.
To attend statutory Fire, Health, and Safety Training and to be fully conversant with and abide by all rules concerning:

Fire, Health, and Safety
Regulations, such as COHSS in the European Union, related to the control of substances hazardous to health.
Risk Assessments for your department
Casino Fire & Evacuation Procedures
Other Information
As the Casino's level of business varies considerably, there is a need for flexibility in attitude, approach, and working hours.
The above description is not to be regarded as exhaustive. Other tasks and responsibilities of a broadly comparable nature may be added on a temporary or permanent basis, as appropriate.
Requirements
Worked in a similar environment
Flexibility regarding work hours essential
Proof of eligibility to work in Malta
Interested?
We look forward to hearing from you! Please apply directly using the apply button below. In case you have any further questions about the role, you are welcome to contact us at careers@izigroup.com or our Helpline phone (+356) 2570 4000.