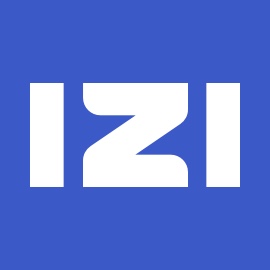 Senior Front End Software Developer ( VueJs )
Product Development • Full-Time
Job Description
Design, analyze, and documents software applications across multiple project teams and applications. Investigate and analyze verbal and written requests for the application software. Works in tandem with UX designers to interpret application requirements to construct UIs for various applications.
Qualification
~5 years of experience as a front-end developer with a proven track record of building web pixel-perfect applications;
Strong grasp of multiple front-end languages, libraries, and frameworks including but not limited to HTML/ CSS, SASS or LESS, JavaScript (ES6, Typescript), VueJS,  Web Components, and Design Systems.
Work experience using a PHP MVC Framework such as Yii2, Laravel, Zend, or Symfony;
Knowledge of MySQL;
Experience in interacting with REST APIs;
Experience with responsive design;
Experience with unit testing.
Experience with eCommerce sites, including WordPress, WooCommerce, and others.
Ability to work collaboratively.
Excellent verbal communication skills.
Good problem-solving skills.
Attention to detail.
Resposibilities
Work closely with the Product Development Team to uncover opportunities and understand their needs, and appropriately position our products and services as value propositions that solve the customer's problems.
Translate design requirements and workflows into working software.
Debugging and troubleshooting issues for fast resolution.
Evangelize best practices and keep abreast of current technology.
Experience with full life cycle Agile software development
Maintain high standards of quality for code, functional specification documentation, and deliverables.
Effective communication skills: Regularly achieve consensus with peers and clear status updates.
Self-motivated and self-managing, with strong organizational skills
Ability to work with tight deadlines and multiple competing priorities
Essentials
B.S. in Computer Science, Engineering (or a similar field) and 4 years of prior related experience, or a Graduate degree and 4 years of prior related experience.
4+ years of experience architecting a full cloud environment including account structure and network controls
Interested?
We look forward to hearing from you! Please apply directly using the apply button below. In case you have any further questions about the role, you are welcome to contact us at [email protected] or our Helpline phone (+356) 2570 4000.