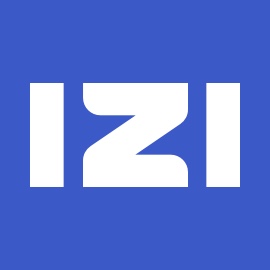 Senior Back End Software Developer ( Laravel )
Product Development • Full-Time
Job Description
As a Senior Backend Laravel Developer, you will put your knowledge of PHP programming tools to improve backend code, formulate more efficient APIs, solve application problems, and create a more robust application for users to enjoy the best Web application experience.
Qualification
~5 years of experience as a back-end developer with a proven track record of building web pixel-perfect applications;
4+ years of experience as a PHP Back-end developer
3+ years of experience developing on Laravel framework
Experience with basic GCP services like EC2, S3, and RDS
Knowledgeable with frontend frameworks such as ReactJS, VueJS
Knowledge of Coding Standards, Design Patterns, and Best Practices
Strong understanding of Git
The focus is on delivering high-quality, reusable code and debugging issues that may arise
Accurately estimating the time needed to deliver output
Hands-on experience with SQL schema design, SOLID principles, REST API design
Software testing (PHPUnit, PHPSpec, Behat)
MySQL or MongoDB profiling and query optimization
Creative and efficient problem solver
Resposibilities
Develop, record, and maintain cutting-edge web-based PHP applications on portal plus premium service platforms
Build innovative, state-of-the-art applications and collaborate with the User Experience (UX) team
Ensure HTML, CSS, and shared JavaScript is valid and consistent across applications
Prepare and maintain all applications utilizing standard development tools
Utilize backend data services and contribute to increasing existing data services API
Lead the entire web application development life cycle right from concept stage to delivery and post-launch support
Convey effectively with all task progress, evaluations, suggestions, and schedules along with technical and process issues
Document the development process, architecture, and standard components
Coordinate with co-developers and keeps project manager well informed of the status of development effort and serve as liaison between development staff and project managers
Keep abreast of new trends and best practices in web development
Essentials
B.S. in Computer Science, Engineering (or a similar field) and 5 years of prior related experience, or a Graduate degree and 4 years of prior related experience.
4+ years of experience architecting a full cloud environment including account structure and network controls
Interested?
We look forward to hearing from you! Please apply directly using the apply button below. In case you have any further questions about the role, you are welcome to contact us at [email protected] or our Helpline phone (+356) 2570 4000.