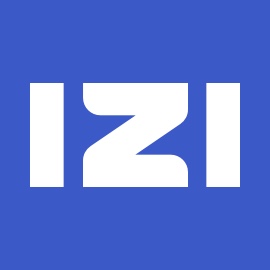 Payments and Fraud Analyst
Gaming Operations • Full-Time
Job Description
As a Payments & Fraud Analyst, you will play a pivotal role in ensuring the security and integrity of our operations by monitoring transactions, identifying and mitigating fraudulent activities, and collaborating with various stakeholders to maintain compliance. You'll be part of a dynamic team dedicated to safeguarding our business while upholding the highest standards of customer experience.
Responsibilities
Oversee incoming and outgoing transactions with diligence
Establish transactional rules and velocity rules tailored to our business requirements
Conduct comprehensive customer due diligence and promptly report any suspicious behavior or transactions related to Anti-Money Laundering (AML) procedures
Recognize potential bonus hunters and fraud rings
Collaborate with Payment Providers, financial institutions, authoritative bodies, and internal departments
Proactively identify and take action against fraudulent activities
Thoroughly investigate fraudulent behavior and implement measures to mitigate various forms of abuse
Offer valuable insights to the operations team about existing and new traffic, differentiating genuine customers
Handle investigations and provide defense against chargebacks and high-risk players
Support customer support and payments departments by providing guidance on cases involving fraudulent activity
Maintain an up-to-date record of daily duties and tasks
Requirements
Minimum of 2 years experience in a role related to Risk, Fraud, Payments & Verifications
Demonstrates exceptional attention to detail and strong organizational skills
Possesses knowledge of Anti-Money Laundering and Responsible Gaming processes
Exhibits a performance-driven mindset, excelling both as a team player and when working independently
Shows proficient skills in MS Office, particularly MS Excel
Fluent in spoken and written English, showcasing excellent communication skills
Naturally solution-oriented, proactive, efficient, and resourceful
Thrives in a fast-paced, dynamic environment, adept at adapting priorities as needed
Evidence adept decision-making and applies a risk-based approach to cases, all while considering the company's business needs and customer experience
Previous experience with Nuvei (Safecharge) or Payment IQ is considered an asset.
We look forward to hearing from you! Please apply directly using the apply button below. In case you have any further questions about the role, you are welcome to contact us at careers@izigroup.com or our Helpline phone (+356) 2570 4000.