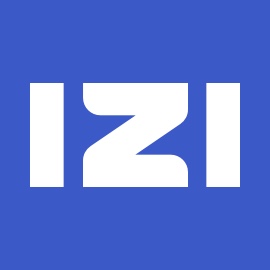 Full Stack Developer
Product Development • Full-Time
Job Description
The IZI Group, Malta's leading gaming company, and the parent of the Dragonara Casino and IZIBET is now looking for a Full Stack Developer (PHP/Javascript) to join the Product Development Team of our Online Operation.
The ideal candidate will have a direct contribution to the success of our products by materializing the visions of our product teams into tangible user experiences. You will participate in task estimation, development, testing, code reviews, bug fixing, deploying great software, implementing new features as well as maintaining and improving the existing codebases.
Duties
Work closely with the Product Development Team to uncover opportunities and understand their needs, and appropriately position our products and services as value propositions that solve the customer's problems.
Translate design requirements and workflows into working software.
Debugging and troubleshooting issues for fast resolution.
Evangelize best practices and keep abreast of current technology.
Experience with full life cycle Agile software development
Requirements
4 years of experience as a full-stack developer with a proven track record of building web applications;
Experience with CMSs and in particular WordPress, Laravel Nova;
Strong grasp of multiple front-end languages, libraries and frameworks including but not limited to HTML/ CSS, SASS or LESS, JavaScript (ES6, Typescript), VueJS, React, Web Components;
Work experience using a PHP MVC Framework such as Yii2, Laravel, Zend or Symfony;
Knowledge of MySQL;
Experience in interacting with REST APIs;
Experience in end to end development from server setup to deployment (GCP, Linux, Docker);
Experience with responsive design;
Experience with unit-testing.
Familiarity with database technology such as MySQL, Oracle and MongoDB.
Experience with eCommerce sites, including Magento, WooCommerce and others.
Ability to work collaboratively.
Excellent verbal communication skills.
Good problem-solving skills.
Attention to detail.
Essential?
B.S. in Computer Science, Engineering (or a similar field) and 4 years of prior related experience, or a Graduate degree and 4 years of prior related experience.
4+ years of experience architecting a full cloud environment including account structure and network controls
Interested?
We look forward to hearing from you! Please apply directly using the apply button below. In case you have any further questions about the role, you are welcome to contact us at [email protected] or our Helpline phone (+356) 2570 4000.