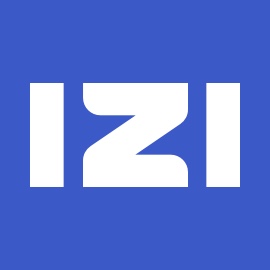 DevOps Engineer
Product Development • Full-Time
Job Description
The DevOps engineers will work within an agile team of Engineers and Operations personnel building highly resilient, scalable, and performant GCP/AWS infrastructure in an automated and efficient manner. The DevOps engineers will work alongside the Application DevOps teams and cross-functional IT teams. The engineers will be required to use their initiative to innovate to achieve maximum performance and be prepared to investigate and use new products/services offered by GCP/AWS.
Responsibilities
Build and manage the IZI Group's GCP foundation platform to enable application deployments
Engineer solutions on the GCP foundation platform using Infrastructure As Code methods (e.g. Terraform)
Integrate, configure, deploy and manage centrally provided common cloud services (e.g. IAM, networking, logging, Operating systems, Containers.)
Manage SDN in GCP
Ensure compliance with centrally defined Security
Ensure compliance with Operational risk standards (E.g. Network, Firewall, OS, Logging, Monitoring, Availability, Resiliency)
Build and support continuous integration (CI), continuous delivery (CD), and continuous testing activities
Engineering activities to implement patches provided centrally
Support non-functional testing
Update support and operational documentation as required
Fault find and support Applications teams
Ensure good Change management practice is implemented as specified by central standards.
Provide impact assessments where requested for changes proposed on IZI Group's GCP core platform
On a rotational on-call basis provide out-of-business hours support as part of our 24 x 7 coverage
Requirements
Experience in building a range of Services in a Cloud Service provider (ideally GCP) – to be cost effective
Expert understanding of DevOps principles and Infrastructure as a Code concepts and techniques
Strong understanding of CI/CD and available tools
Security and Compliance, e.g. IAM and cloud compliance/auditing/monitoring tools
Customer/stakeholder focus. Ability to build strong relationships with Application teams, cross-functional IT, and global/local IT, teams
Good leadership and teamwork skills – Works collaboratively in an agile environment with DevOps application 'pods' to provide GCP-specific capability/skills required to deliver the service.
Operational effectiveness – delivers solutions that align with approved design patterns and security standards
Risk management effectiveness
Excellent skills in at least one of the following: Python, Ruby, Java, JavaScript, Go, Groovy, Scala
Experienced in full automation and configuration management
A track record of constantly looking for ways to do things better and an excellent understanding of the mechanism necessary to successfully implement change
Set and achieved challenging short, medium, and long-term goals that exceeded the standards in their field
Excellent written and spoken communication skills; an ability to communicate with impact, ensuring complex information is articulated in a meaningful way to wide and varied audiences
Built effective networks across business areas, developing relationships based on mutual trust and encouraging others to do the same
A successful track record of delivering complex projects and/or programs, utilizing appropriate techniques and tools to ensure and measure success
A comprehensive understanding of risk management and proven experience in ensuring own/others' compliance with relevant regulatory processes
Essential Skills
Demonstrable Cloud service provider experience (ideally GCP) – infrastructure build and configurations of a variety of services including Compute, Storage, SDN (VPC and XPN)
Demonstrable experience in Linux administration and scripting
Experience in working with Continuous Integration (CI), Continuous Delivery (CD), and continuous testing tools
Experience working within an Agile environment
Programming experience in one or more of the following languages: PHP, Ruby, Java, JavaScript, Node JS
Server administration (Linux)
Automation scripting
Ability to quickly acquire new skills and tools
Interested?
We look forward to hearing from you! Please apply directly using the apply button below. In case you have any further questions about the role, you are welcome to contact us at [email protected] or our Helpline phone (+356) 2570 4000.